Transits is a 32 page zine showcasing my "Transits" collage series in combination with my "Cruising Flora" series. It is part of an ongoing project I have to document plants that grow in cruising areas in and around Berlin, Germany. The accompanying collages were inspired by the plants. This is a full color, high quality zine with a thicker 300g paper cover. The size is slightly larger than DIN-A5 (150 x 205mm / 5.9 x 9.85 inches)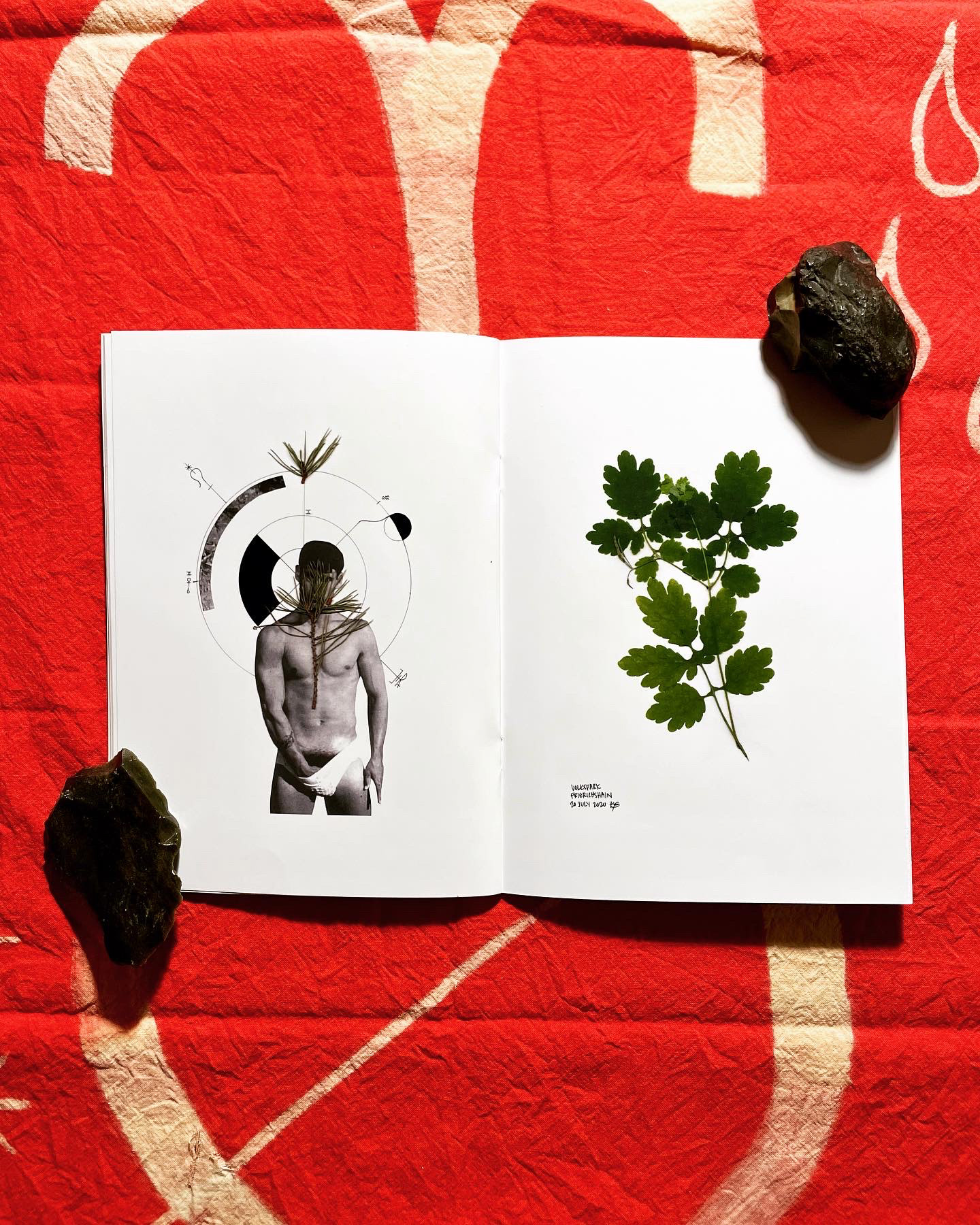 Dreams from the Mat is a 16 Page zine about unrequited desire for a fellow wrestler. It includes found images from online and with small amounts of text written by me. Printed on blue, red, yellow and white paper (often the colors of wrestling mats). The size is DIN-A5 (5.87 x 8.25 inches / 148 x 210mm).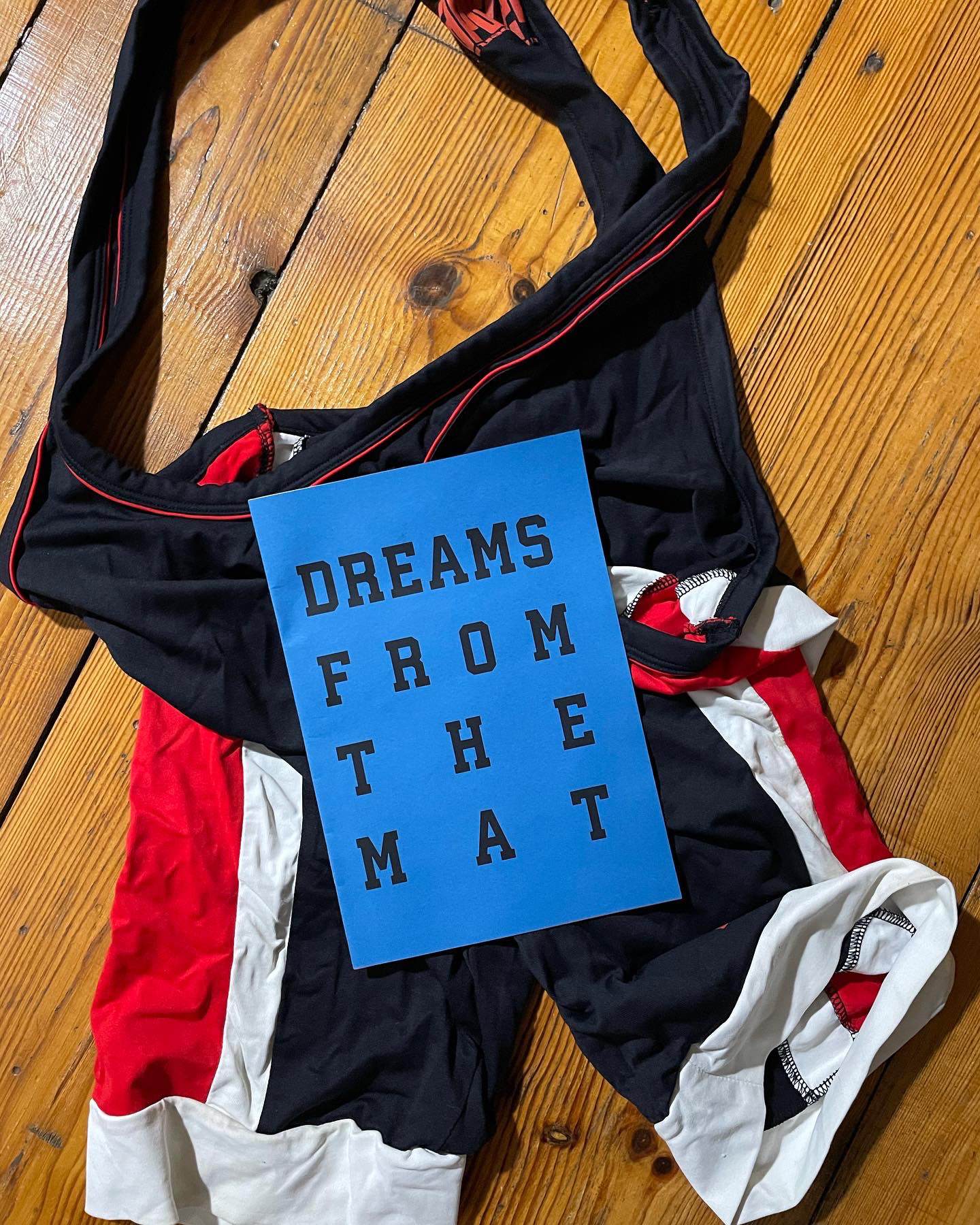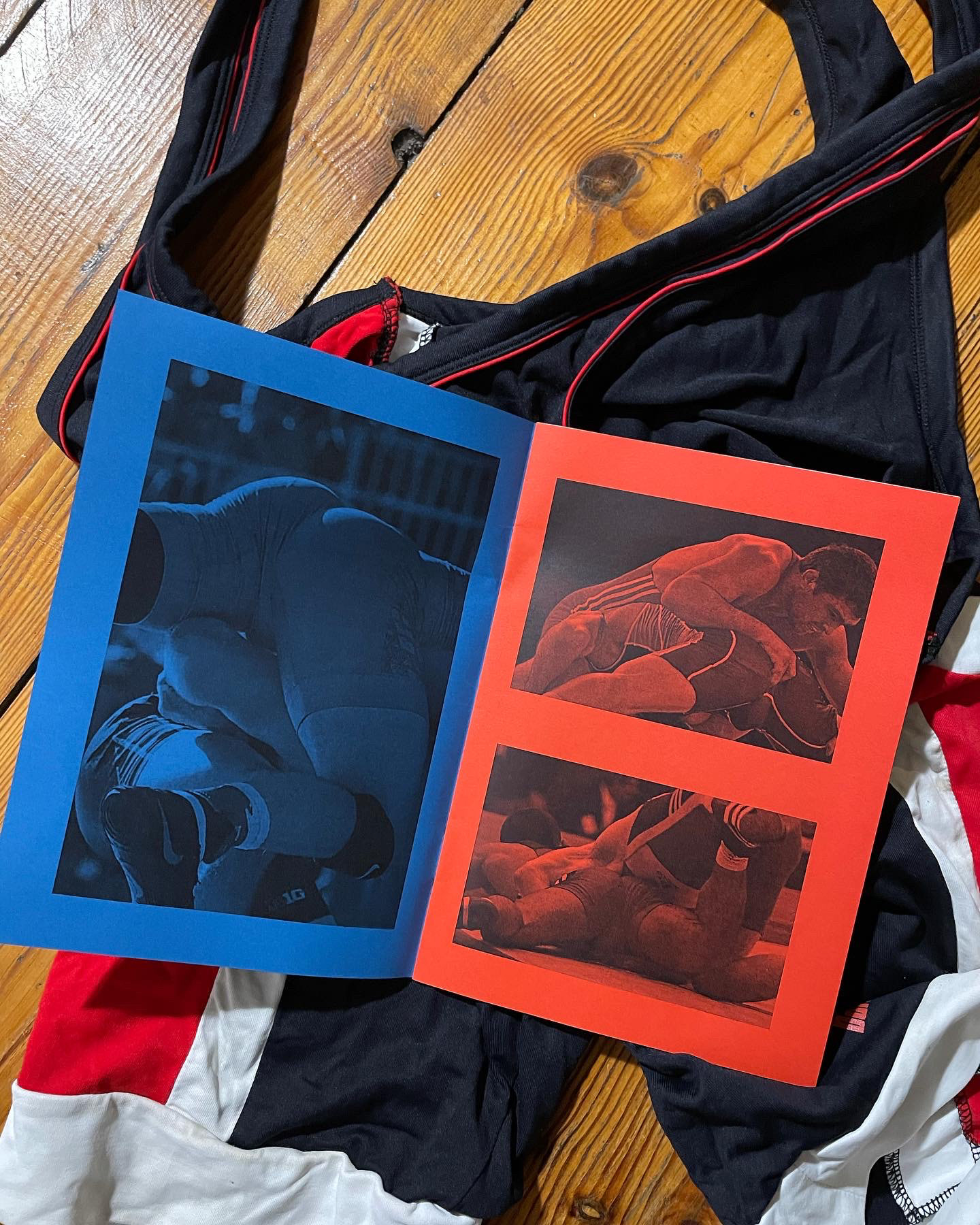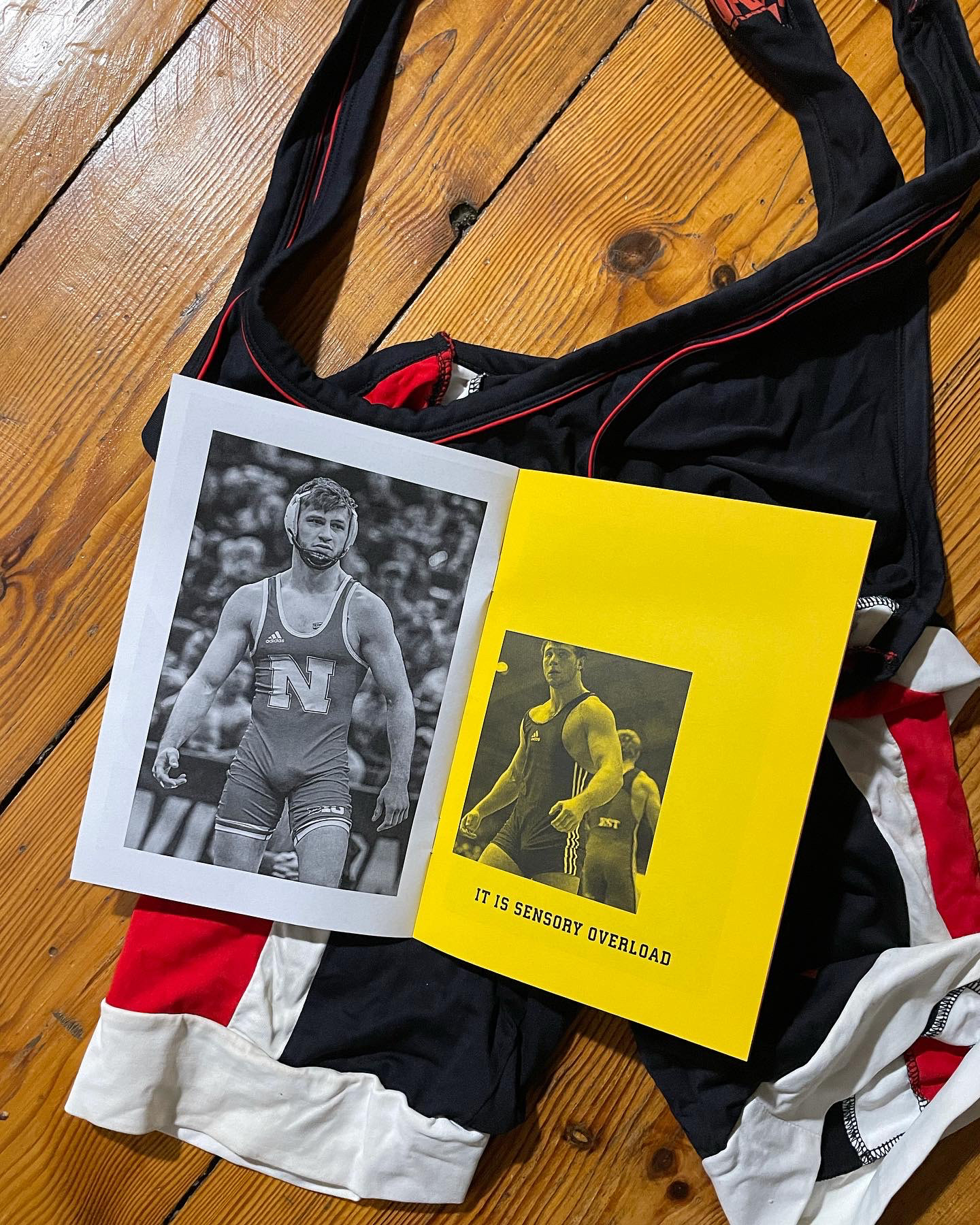 Headspin is a 16 Page zine featuring my "Twisted" series which is gay pornography from the 70s/80s that I have physically altered in a copy-machine scanner. There are 4 versions, with each middle page in a different color. This will be picked to at random for each order. The size is DIN-A5 (5.87 x 8.25 inches / 148 x 210mm).